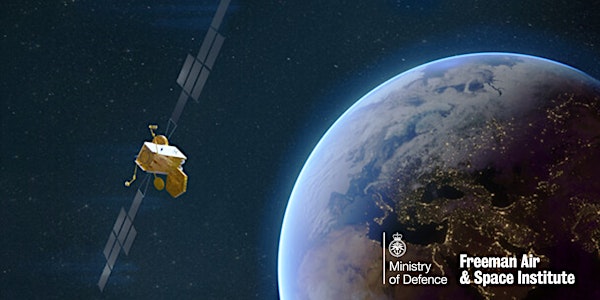 Representatives from Space Hub Yorkshire attended the launch of the UK Ministry of Defence's Defence Space Strategy. It was an opportunity to hear from ministers, civil servants and military leaders on how the the MOD will be engaging in further activity in the Space sector.
Space is becoming an integral part of how the MOD approaches national security – informing insight and promoting activity in the air and on the ground.
SHY were able to attend this hybrid event, which was hosted by the Freeman Air & Space Institute at King's College London on Tuesday 1st February 2022.
The event was led by speeches from the Minister for Defence Procurement, Jeremy Quin, and Chief of the Air Staff, Air Chief Marshal Sir Mike Wigston. There followed a Q&A session, chaired by Professor John Gearson, Director of the Freeman Institute, featuring Air Vice-Marshal Harv Smyth, Director Space MOD, Natalie Moore, Head of Space Policy MOD, Air Vice-Marshal Paul Godfrey, Commander UK Space Command, and Rebecca Evernden, Director Space at BEIS.
The main theme that weaved through the announcements and debate was collaboration and alliances. The Government are keen to work with allies and with commercial partners to further enhance security through activities in space, to understand threats and prevent risk on the ground and in orbit.
In his speech, the Minister for Defence Procurement, Jeremy Quin, stated the strategy 'sets out a plan for us to become more resilient, more robust and a more significant space player on the global stage.' A further £1.4 billion in spending was announced to support defence activity, in conjunction with the £5 billion for the next 10 years for the Skynet Satellite Communications programme.
Here is a link to the strategy:
MOD5988 252415_MOD Space defence strategy A4_v4 AW ALT.indd (publishing.service.gov.uk)
Yorkshire's world-leading specialisms in Synthetic Aperture Radar will be a key part of this future vision and SHY would love to collaborate with partners to realise the potential opportunities that this strategy presents.